Ad blocker interference detected!
Wikia is a free-to-use site that makes money from advertising. We have a modified experience for viewers using ad blockers

Wikia is not accessible if you've made further modifications. Remove the custom ad blocker rule(s) and the page will load as expected.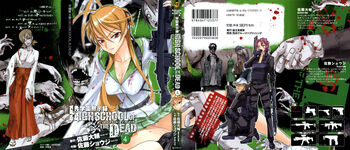 Volume 4 is the fourth volume in the Highschool of the Dead manga. This volume happens after an EMP blast caused by a nuclear explosion high in the air has left almost all of the survivor's equipment useless. The confusion allows several of "them" to breach the estate defenses and begin a killing spree. Takashi's group flees the estate (leaving the fate of Saya's parents and the other survivors unknown, for now) and they decide to continue their journey into the city for their families. Takashi and Saeko separate from the group to draw "them" away and Spend the night in a shrine, where they begin to develop actual feelings for each other. Saeko reveals her dark side to Takashi. They both manage to escape the incoming undead and reunite with the rest of their group at a nearby shopping mall.
Last Volume Volume 03 Next Volume Volume 05
Act.13 Guns N'Dead's
Act.14 DEAD.STORM RISING
Act.15 All DEAD's Attack
Act.16 The Girl next DEAD
Act.17 The Sward and DEAD
Act.13 Guns N'Dead's
Edit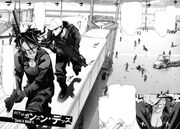 Summary:
Characters in order of appearance:
Act.14 DEAD.STORM RISING
Edit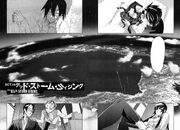 Summary:
Characters in order of appearance:
Act.15 All DEAD's Attack
Edit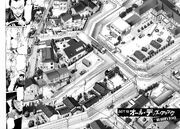 Summary:
Characters in order of appearance:
Act.16 The Girl next DEAD
Edit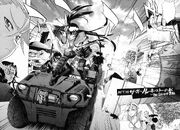 Summary:
Characters in order of appearance:
Act.17 The Sward and DEAD
Edit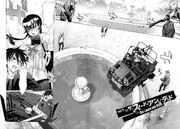 Summary:
Characters in order of appearance: