Ad blocker interference detected!
Wikia is a free-to-use site that makes money from advertising. We have a modified experience for viewers using ad blockers

Wikia is not accessible if you've made further modifications. Remove the custom ad blocker rule(s) and the page will load as expected.
Volume 3 is the third volume of the Highschool of the Dead manga. This volume follows Takashi's group as they finally cross the river to find their families but quickly find that things are much worse on this side. They are nearly overwhelmed and nearly killed by dozens of "them" before they are rescued by Yuriko Takagi, Saya's mother. The group settles in with the survivor camp set up at the Takagi estate which has now become the headquarters of an Ultranationalist grouped by Saya's father and Rei is confronted with a decision to kill Shido after he himself arrives at the estate with his brainwashed followers. At the end of the volume, the worldwide chaos finally reaches it's peak as countries begin to fire their nuclear weapons.
Last Volume Volume 02 Next Volume Volume 04
Act.8 Alice In Dead land
Act.9 The Dead way home
Act.10 Father knows Dead
Act.11 The Dead's house rules
Act.12 The sum of all Dead's
Act.8 Alice In Dead land
Edit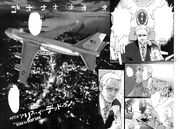 Summary:
Characters in order of appearance:
Act.9 The Dead way home
Edit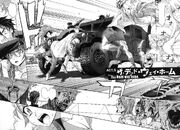 Summary:
Characters in order of appearance:
Act.10 Father knows Dead
Edit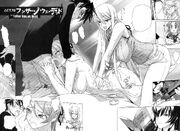 Summary:
Characters in order of appearance:
Act.11 The Dead's house rules
Edit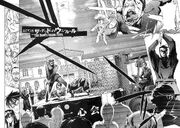 Summary:
Characters in order of appearance:
Act.12 The sum of all Dead's
Edit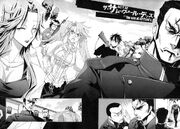 Summary:
Characters in order of appearance: